access to the outdoors
Connecticut Trail Finder makes it as easy as possible for our users to search and discover the most appropriate trails to meet their interests, abilities, and locations. We strive to communicate appropriate, non-judgmental information about trail accessibility to support all trail users, including those facing mobility and access challenges. We have developed a series of tools to describe and filter trails so that everyone who uses the site can find an outdoor adventure.
Trail filters
The filter on our Find Trails page allows you to find trails by activity, length, difficulty and proximity to your location. If you click the "Accessible Experience" checkbox and then click Search, trails that trail managers have reported as accessible will appear in the map. These can include both land and water trails.
Surfaces are important to people who use mobility devices. You can also search by surface type and we are developing a visual key to trail surface types listed on Connecticut Trail Finder.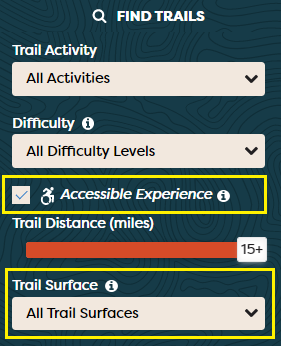 Detailed Maps
We've integrated detailed information about accessible trails into the trail maps on each accessible trail page.
On the trail map tab, click on the
button and the map will zoom in and highlight the accessible section of trail.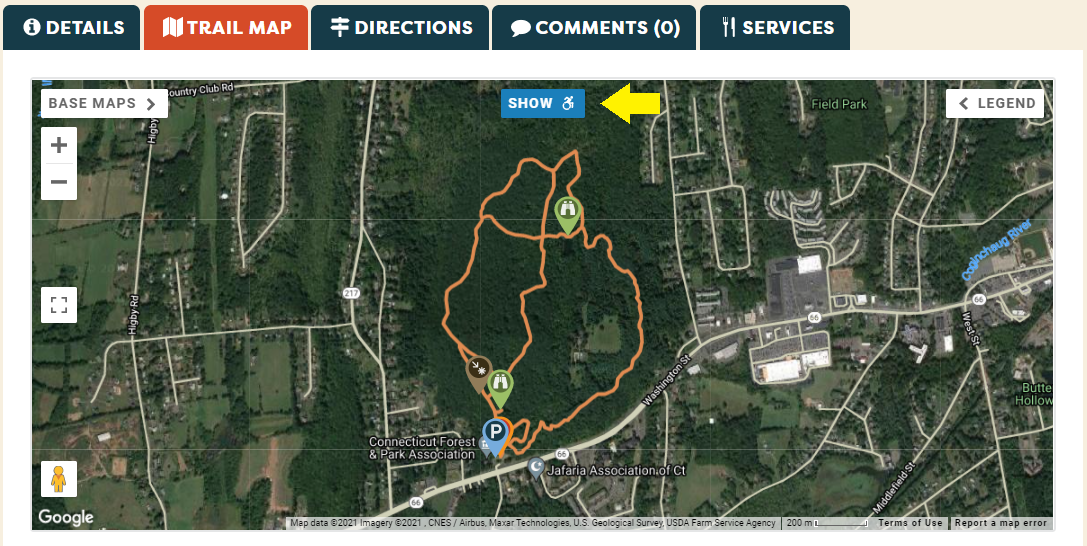 Click on a trail segment and you will see a pop up with trail name, blaze color, distance, elevations, average grade, surface and any notes that might be relevant to the specific trail.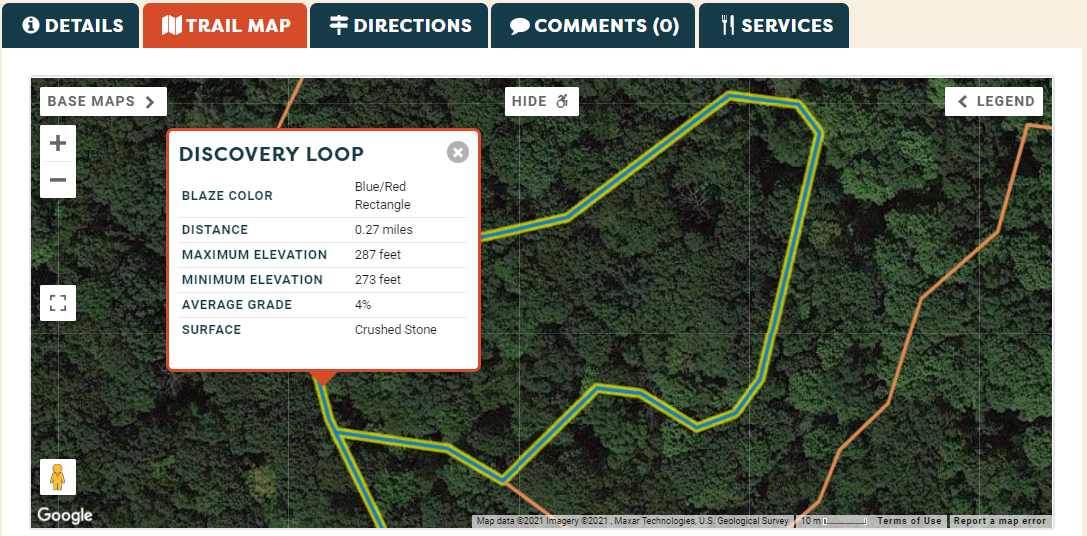 Blue and white icons on the trail map indicate locations for accessible features so that everyone can see at a glance where there is accessible infrastructure.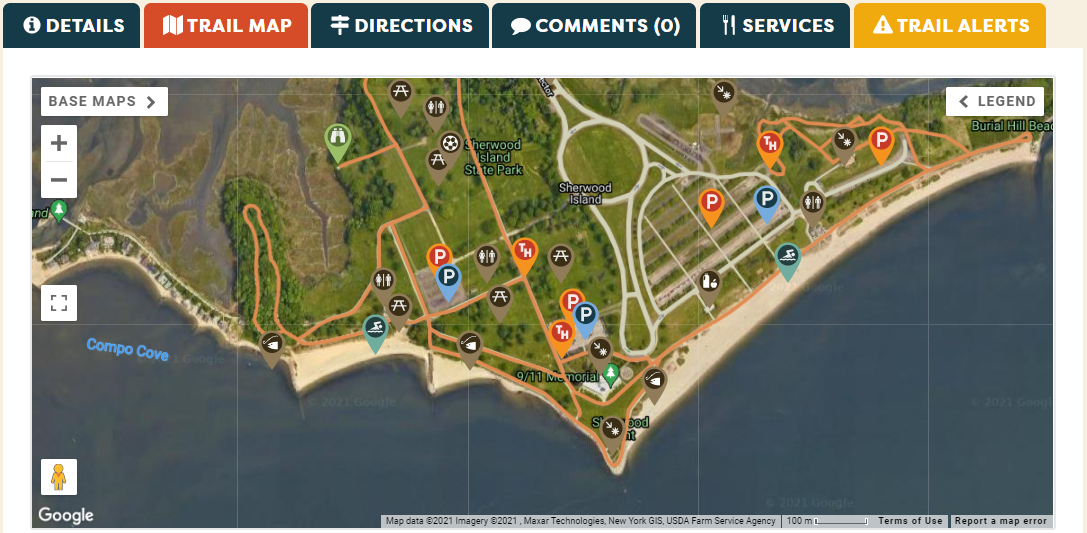 more information
We are also working with trail managers to include detailed information about accessible trails, including trail width, maximum grades and potential barriers, in the trail descriptions on the details tabs.
How you can help!
Do you have a favorite accessible trails? Let us know and we will add it to our list to add to the site.
When you are out on trails, take photos and upload them to the trail posting with your free CT Trail Finder account! Photos help everyone assess whether a trail is right for them. If you have specific comments, add them on the comments tab!
If you would like to be more involved in this project or if you have information about or experience with accessible trails that you would like to share, please: