WELCOME TO THE NEW CONNECTICUT TRAIL FINDER!
We would like to begin by acknowledging that the land on which we recreate is the territory of the Mohegan, Mashantucket Pequot, Eastern Pequot, Schaghticoke, Golden Hill Paugussett, Nipmuc, and Lenape Peoples, who have stewarded this land throughout the generations. We thank them for their strength and resilience in protecting this land, and aspire to uphold our responsibilities according to their example.
For links to more information and a pronunciation guide, please visit our resources page.
We are confident that Connecticut Trail Finder will become your go-to resource for discovering new trails in your backyard and across the state.
Why? Because every trail page on Connecticut Trail Finder has been vetted and approved by the people who know it best, the trail managers. Whether it is a state park, a town trail, a land trust preserve or a national treasure like the Appalachian Trail, the information we provide on the website comes right from the volunteers, trail stewards and park rangers who have on-the-ground knowledge of each trail system.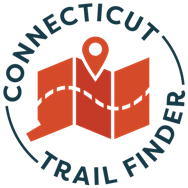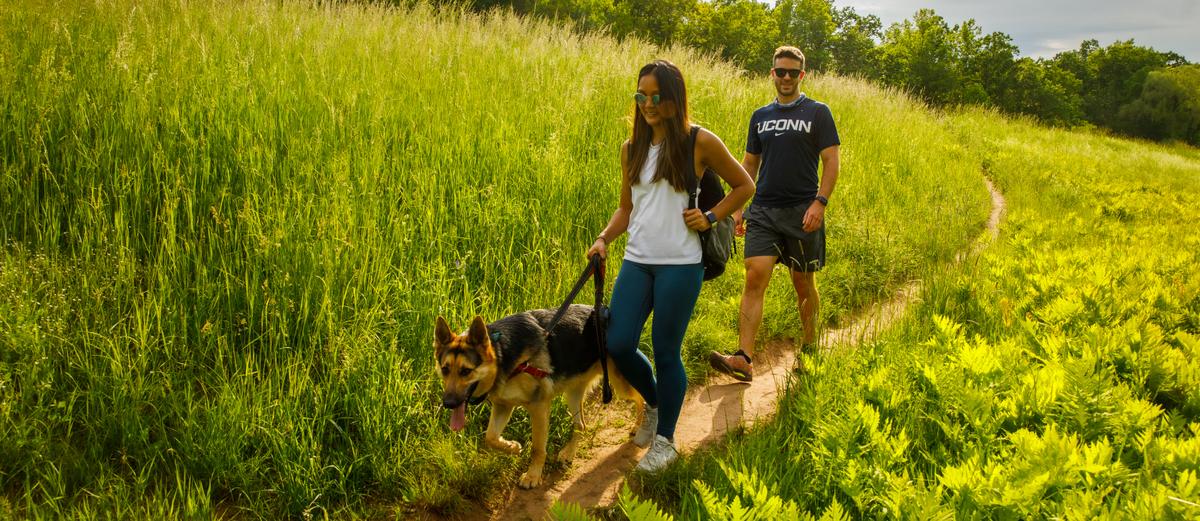 Whether you are looking to get outside with friends, your dog, or both, you will find an adventure on CT Trail Finder! Photo credit: Joe Gaylor Photography
What's on the site?
Our goal is to share all trails that are open to the public throughout the state of Connecticut, but we aren't just a list of trails. We have set up the site so you can find and track all the information you need to plan safe and fun adventures outdoors.
Find Trails. Use the search tools in the Find Trails filter to select trails of different lengths and proximity to you, or somewhere you're hoping to visit. See your results on the biggest possible map we can fit on your screen or click "List View" to see all your results in list form.
Inner Trails Pages. Every trail system has its own page that has been designed to help you easily find all the information you need. The quick facts, like distance and difficulty, are up top, along with trail photos. Scroll down for a detailed description of the trails. If you still have questions, you will find the contact information for the trail manager at the bottom of every page.
Trail Map tab. Click the Trail Map tab to see a detailed map of the trail system. If you want more in depth information, click the trail lines and the pins. If there are accessible trails within the system, a blue button - - will display at the top of the map. Click that and the accessible trails will be highlighted. (Find out more about accessible features here!)
Trailhead Driving Directions. Click on a parking area pin in our "Directions" tab to get custom directions from your current location to that parking area in your map app.
My CTTF. With a free user account, you can keep track of trails you'd like to do, ones you've already visited, and your favorites. You can also save trail logs to keep a record of your adventures! Share your adventures with others by commenting on a trails page or uploading a photo.
What's next?
More trails!
We are actively working with trail managers to add trails every week. If you're a trail manager and want to add your trail,
Outdoor business connections
We are also working to connect interested local businesses with trail users who are looking for places to eat, stay or fix their bicycles. Stay tuned for our Trailside Services map, coming soon!
Events
Do you enjoy connecting to other outdoor enthusiasts when you are outside? Soon we will be adding a statewide outdoor recreation events calendar. Check back soon for more information!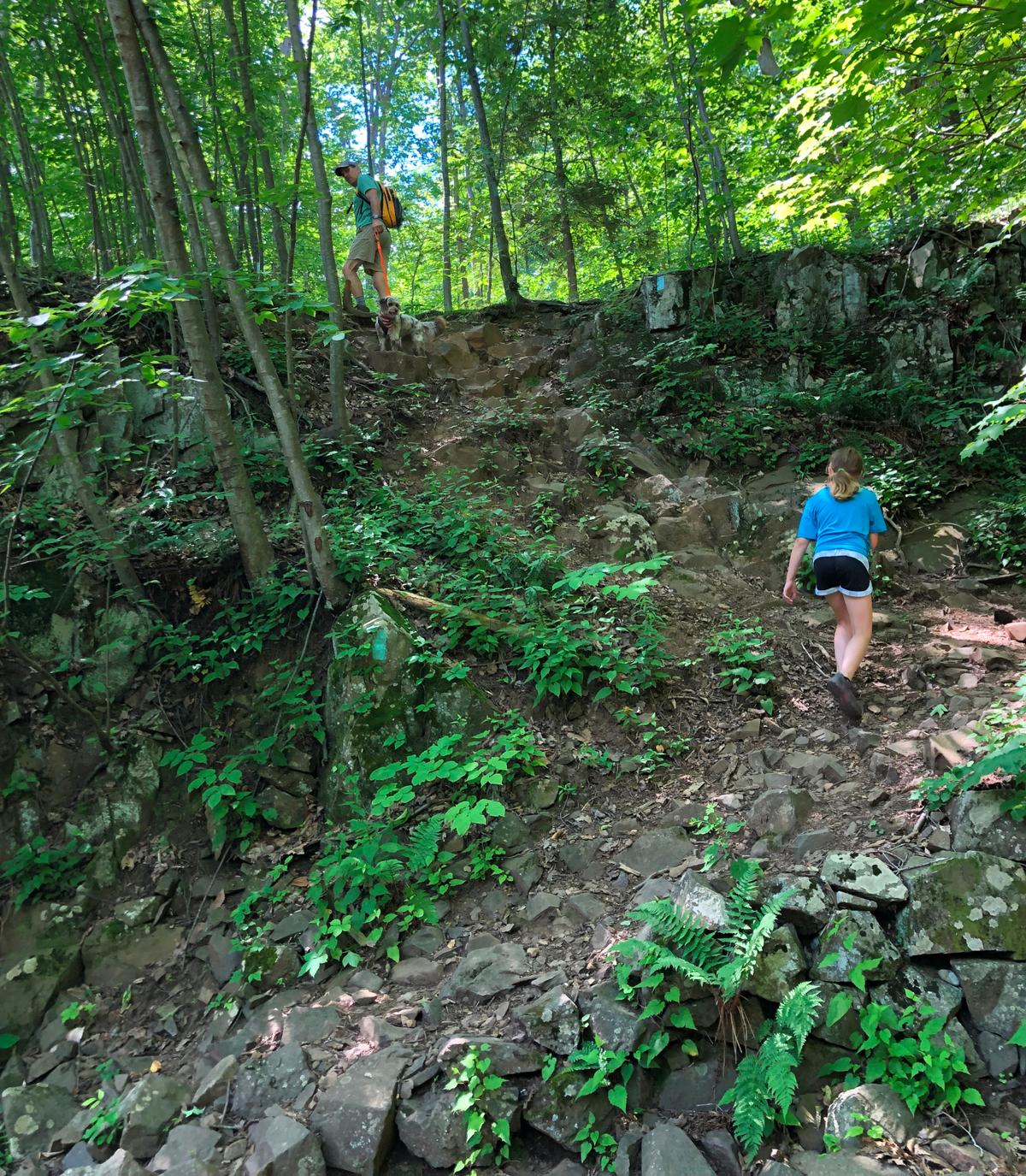 An adventure awaits around every corner! Photo credit: Emily Wilson
keep in touch
Keep visiting CT Trail Finder to see what we're up to, and share with us what you're up to via comments, photos, and more!
Don't forget to follow CT Trail Finder on Instagram and Facebook to get a regular fix of trail photos, links, and news.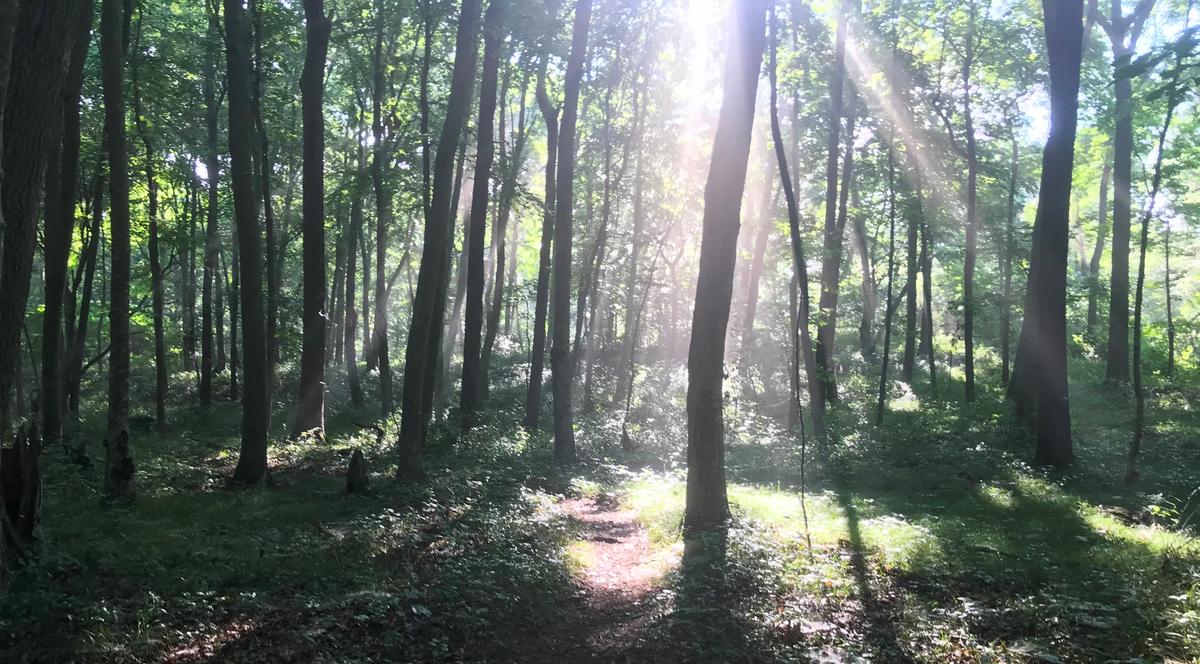 Photo credit: Kim Bradley
CT Trail Finder is administered by UCONN Cooperative Extension with the generous support of the CT Department of Energy and Environmental Protection and the CT Department of Transportation. Visit our Partners & Funders page to learn more about all of our partners who support and contribute to this project.